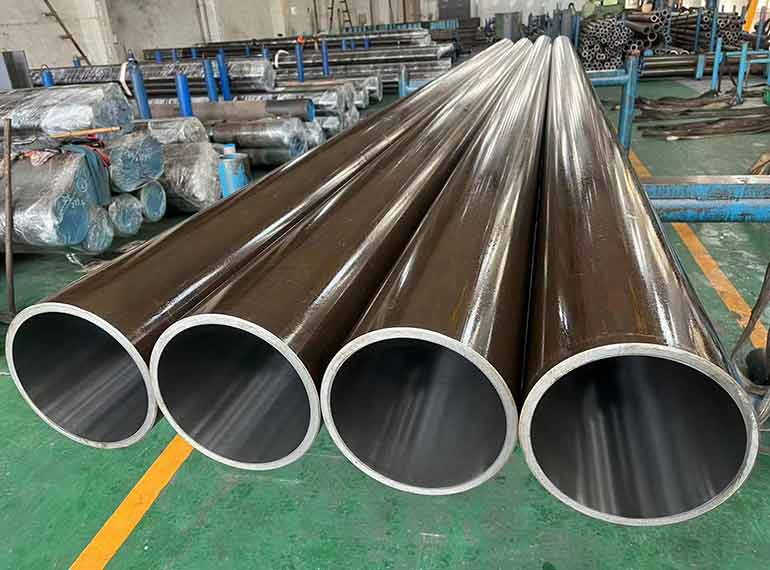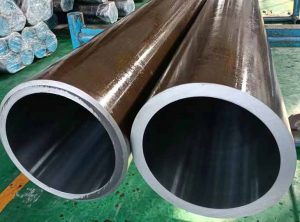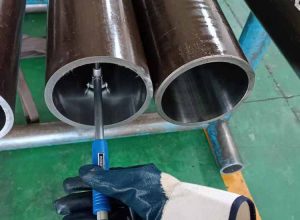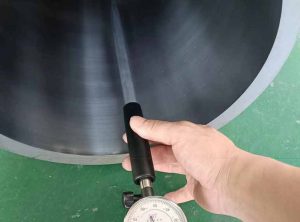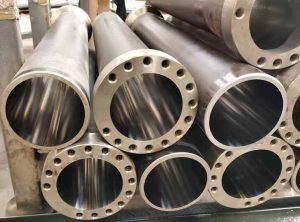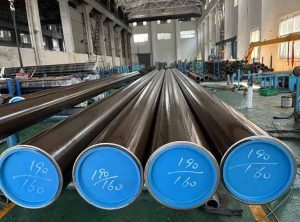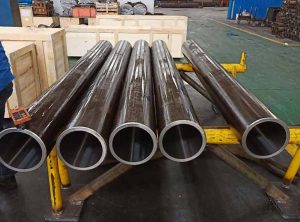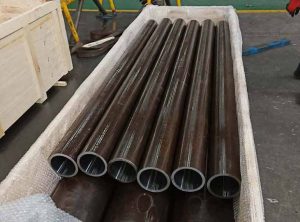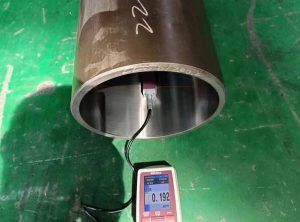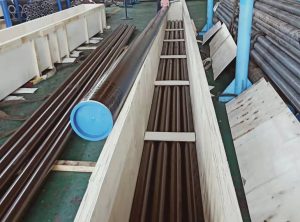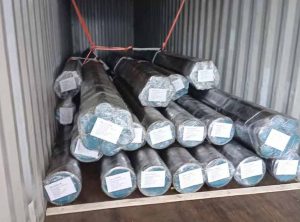 Product Detailes:
Name:Hydraulic Cylinder Honed Tube
Place of Origin: China
Brand Name: Datong
 Honed Tube is well known as hydraulic cylinder tube in industries.Honed Tubes/ Skived & Roller Burnished Tubes are the most important material of manufacturing hydraulic cylinders
We produce honed steel tubes and skived roller burnished tubes used for hydraulic cylinder or pneumatic cylinder with high quality & good prices.Imperial sizes & metric sizes available. 
As one of the leading hydraulic cylinder honing tubes suppliers and manufacturers,Datong has been supplying and exporting  honed tube for almost 20 years. 
Description
Material: E355 ST52,CK45,4140,SCM440,16Mn,42CrMo,SAE1518,SAE4145, Stainless Steel 304/316,Duplex 2205,etc.
Delivery Condition: BK, BK+S, GBK, NBK
ID Size : 20mm – 1500mm
Length: max 16m
Type: Seamless, Hot Rolled, Cold Rolled, Cold Drawn
Straightness: ≤ 0.5/1000
Roughness: 0.2-0.4 um
Tolerance EXT: DIN2391, EN10305, GB/T 1619
Tolerance INT: H7,H8,H9
Protection: Anti-rust oil on inside and outside surface, plastic caps in both ends.
Packing: Bundle with steel strip and PE sheet or wooden case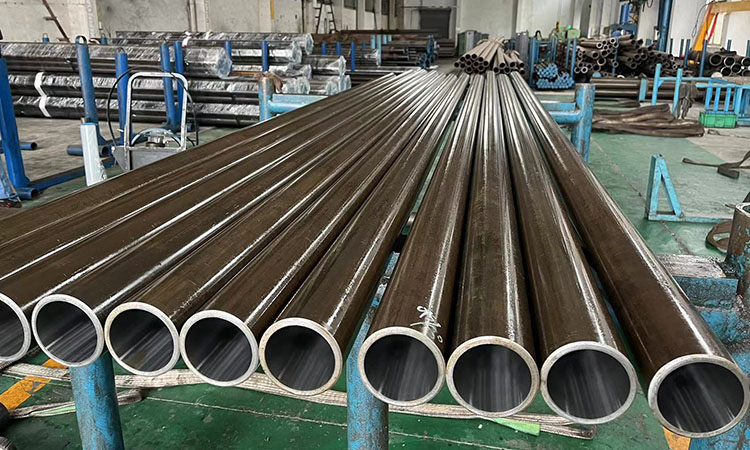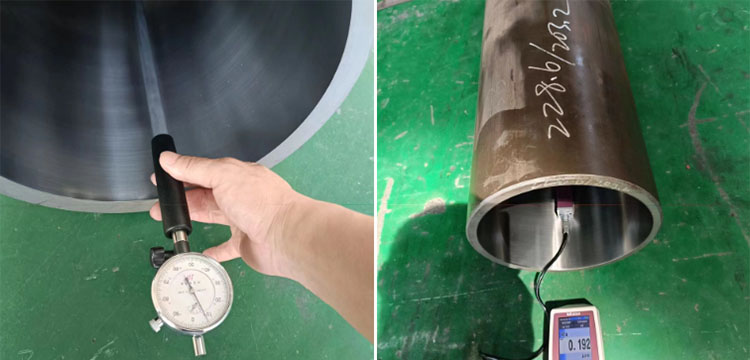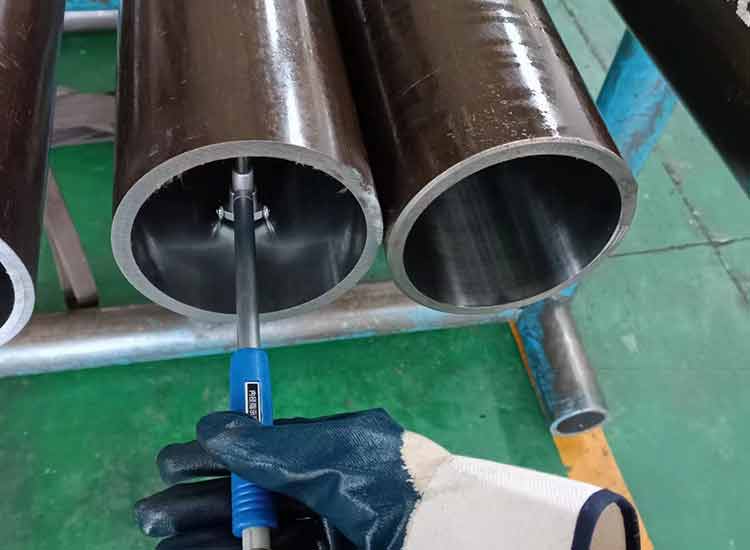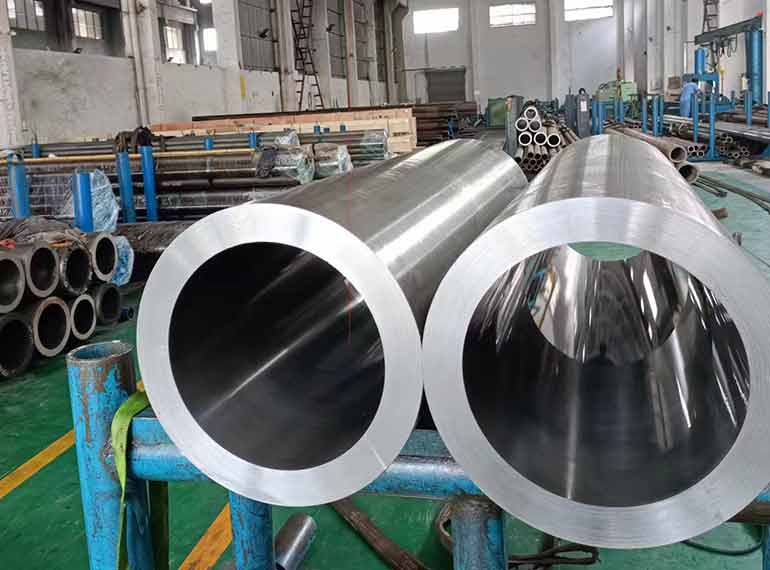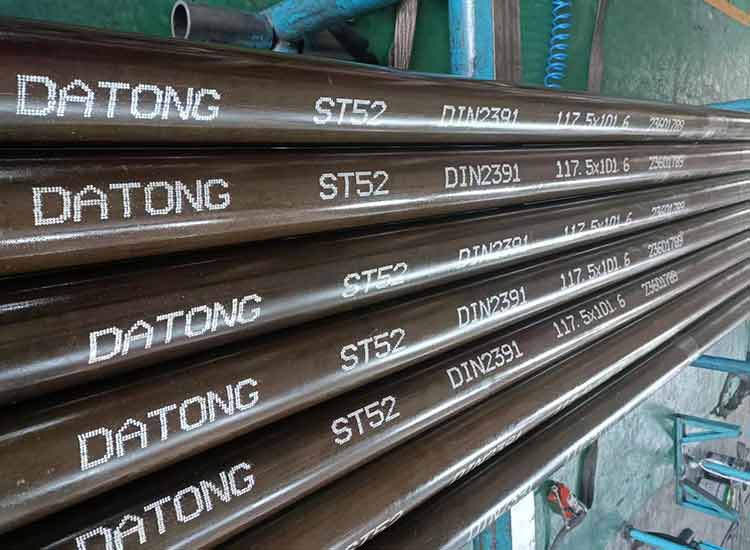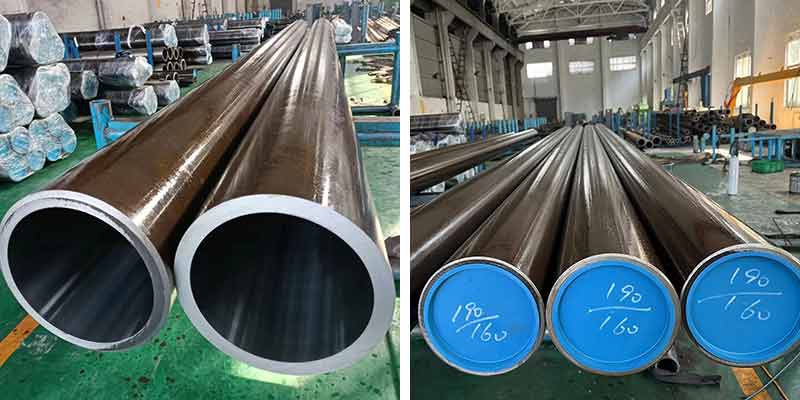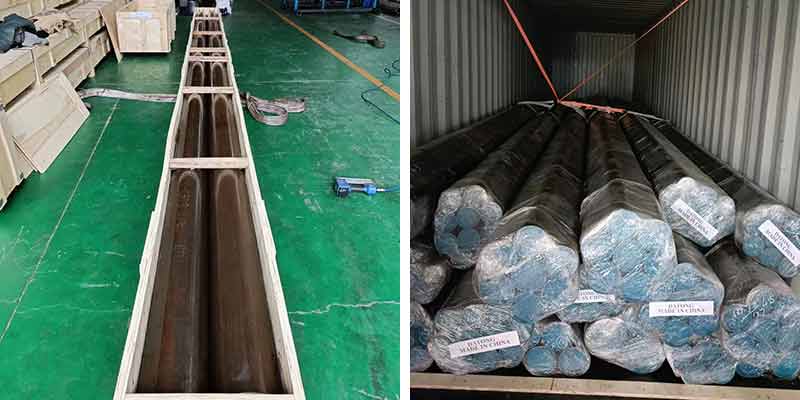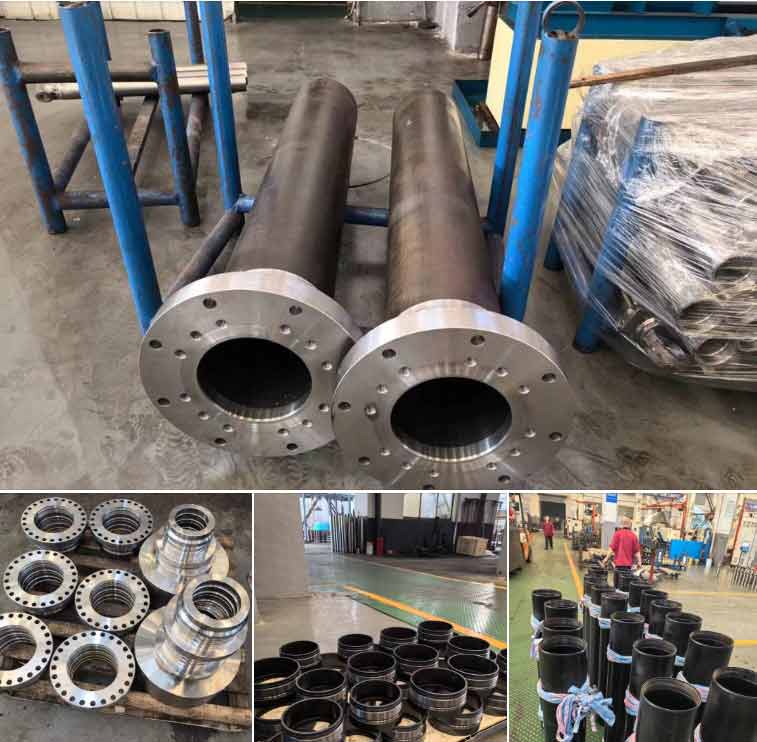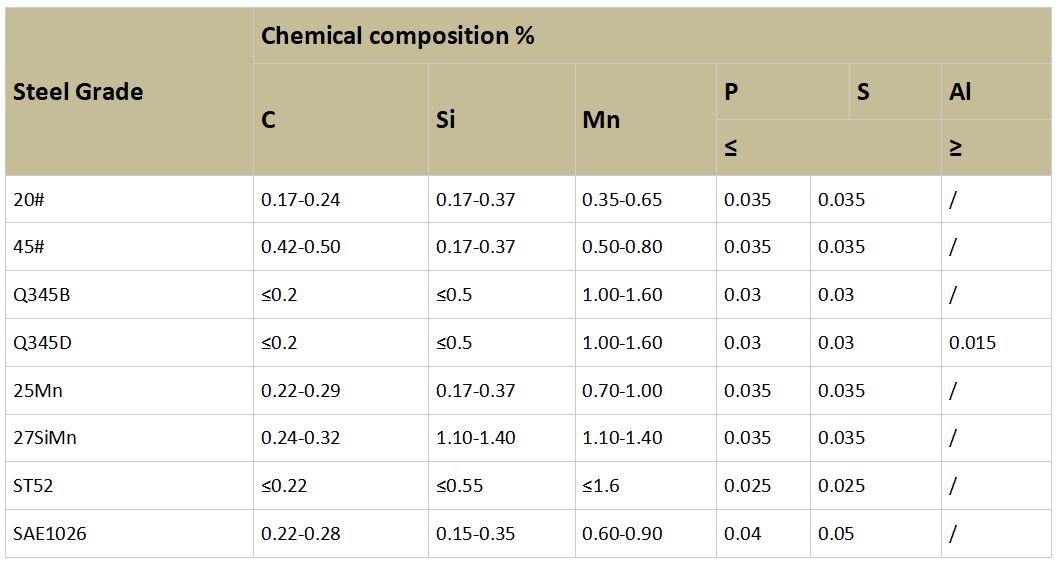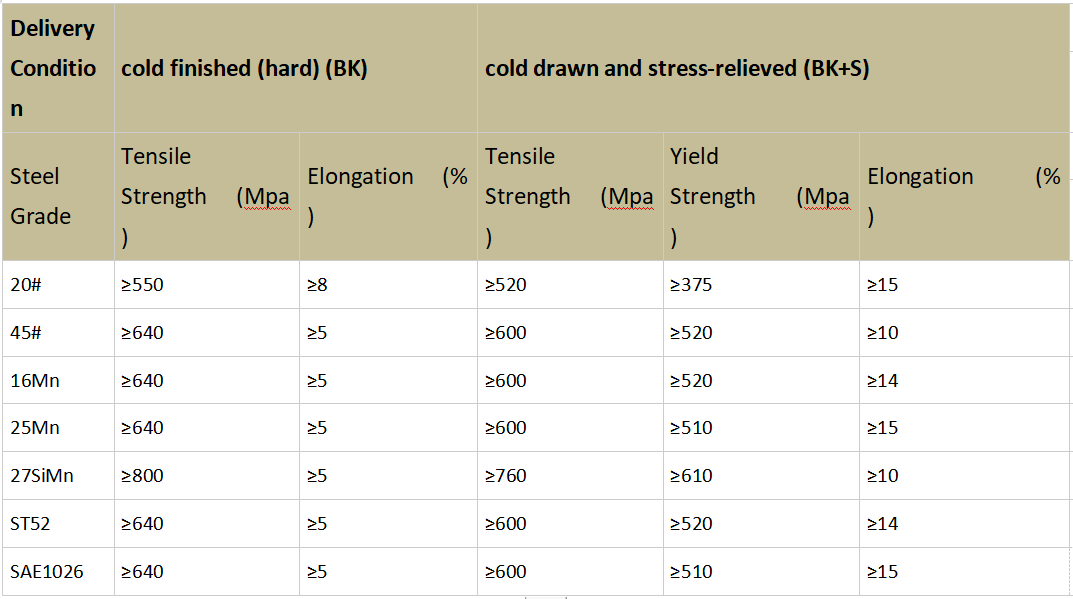 Advantages of Datong's Honed tube
1, High precision tolerances;
Our honed steel tube can meet ID tolerance H7, H8, H9, … etc according to the customer' requirements, and its I.D dimension.
2, Seamless tube with high pressure resistance;
We only use seamless cold drawn tubes to produce honed pipes, which means our honed tubing can work under higher pressure, thus our honed pipes are more reliable for hydraulic cylinder applications.
3, High Smooth inside surface;
The roughness of our honed pipe is Max Ra 0.4 microns ID finish .
4, Good weldability: The weldability of our honed steel tubing is very good, this is quite helpful for manufacturing the cylinders.
Available Products of Honed Tubes
E355 (EN 10305-1) Honed Tubes       
St52-3 (DIN 2391) Honed Tube
H8 (EN ISO 286-2) Honed Tube
AISI / SAE / ASTM Honed Tubes
+SR (EN 10305-1) Honed Tubing
Stainless Steel Honed Tube
ST52 Honed Tube
Mild Steel Honed Tube
Carbon Steel Honed Tube
Nitrided Honed Tube
BK+S (DIN 2391) Honed Tubes
E355 Honing Tubes
Hiqh Quality H8 Honed Tube
Seamless Honed Tube
Hydraulic Honed Tube
Honed Steel Tube
Honed tube for hydraulic cylinder
Skived Roller Burnished Tube
Large size honed bore tube;
Tolerance Form
Package
Process
Why Choose Us