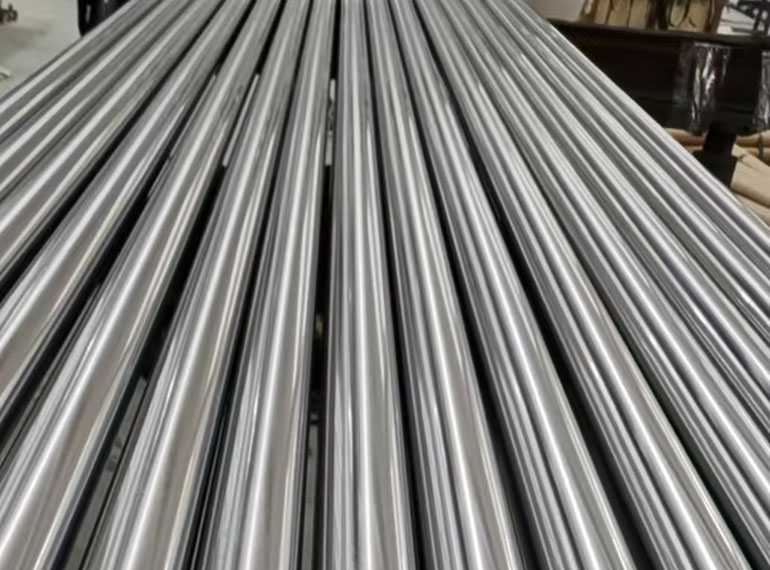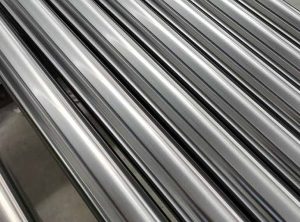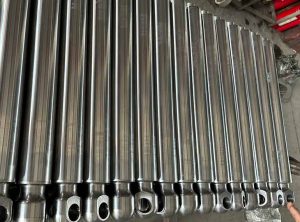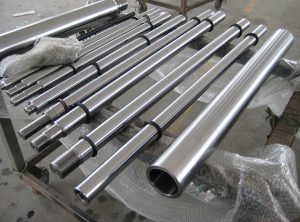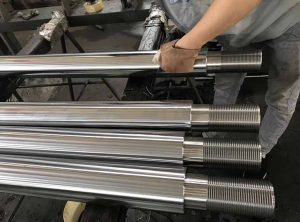 Product Detailes:
Name:Hydraulic Cylinder Chrome Plated Bar
Place of Origin: China
Brand Name: Datong
Certification: ISO9001:2008
Chrome plated bar is chromium-plated steel product that can be supplied as piston rods in standard hydraulic and pneumatic applications.
As a professional chrome plated bar manufacturer and  supplier,Datong has been supplying and exporting chrome piston rod for almost 20 years. 
Hydraulic cylinder chrome piston rods widely used in hydraulic system with precision steel tube, hydraulic press with precision steel tube, shipbuilding with steel tube, hydraulic machinery,hydraulic cutting machine, hydraulic equipment, hydraulic tubing, engineering machinery.
Description
Material: CK45, SAE1045, 4140, 4340, JIS45C, 40Cr, 20MnV6, 42CrMo,SAE1518,SAE4145, SS431, SS430, Stainless Steel 304/316/2205, etc.
Type: Chrome Plated Bar/Chrome Plated Rod/Nickel-Chrome Plated Rod/Hollow Chrome Bar/Hollow Bar
Heat Treatment Type: 1) Normal no heat  2)Q+T(Quenched+Tempered) 3)Induction Hardened
Diameter: Φ 6-800mm
Length: max.20 meters
Salt Spray Test: Available As Per Request
Chrome layer: min 20/25/30/50 Micron or customized
Straightness: <= 0.5/1000
Roughness: Ra <= 0.4u
Diameter tolerance: ISO f7/f8/f9/h8/h9 or as request
Protection: Anti-rust oil outside with hard board sleeve protection.
Packing: Wooden case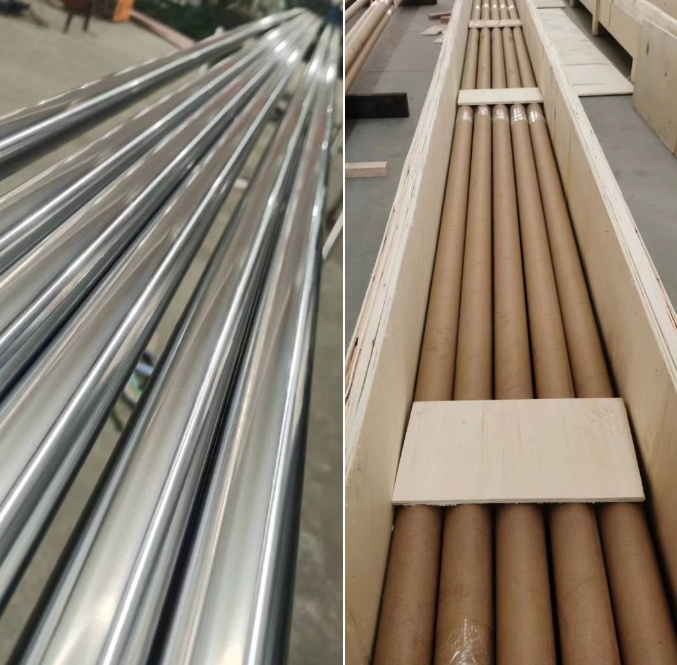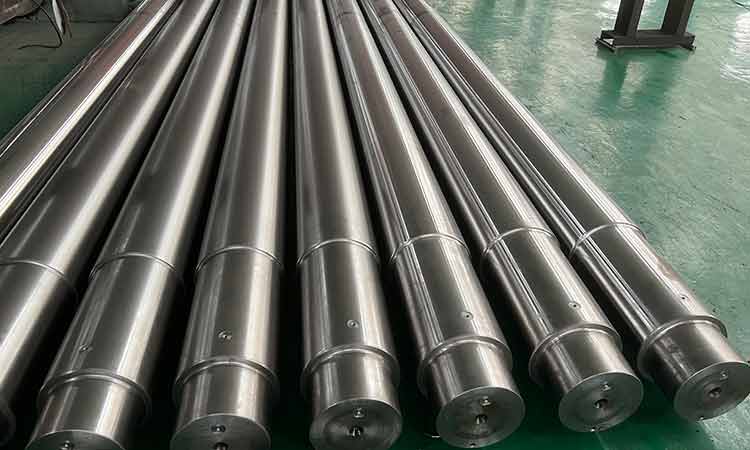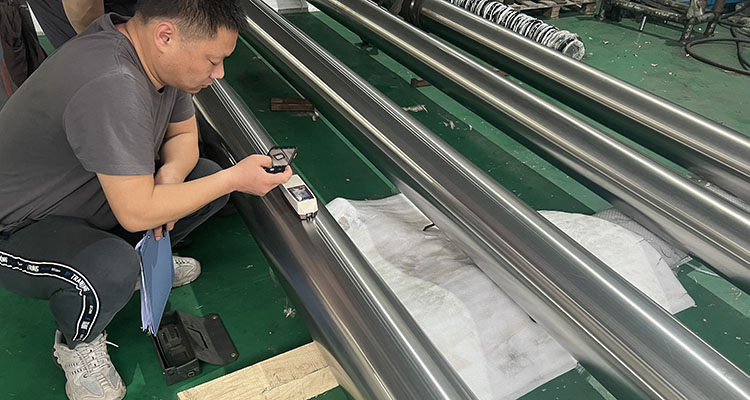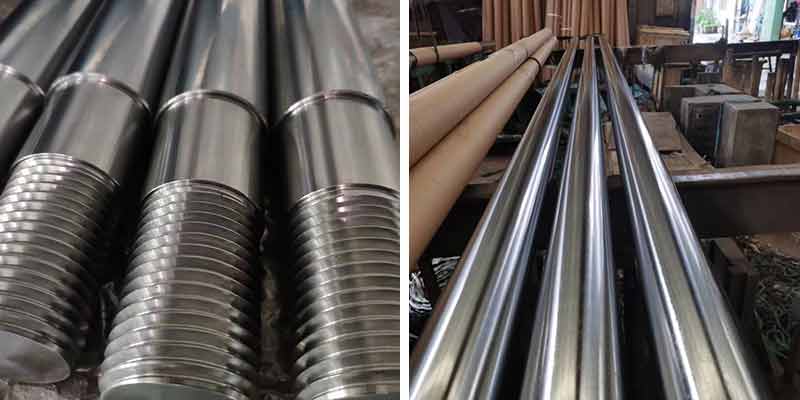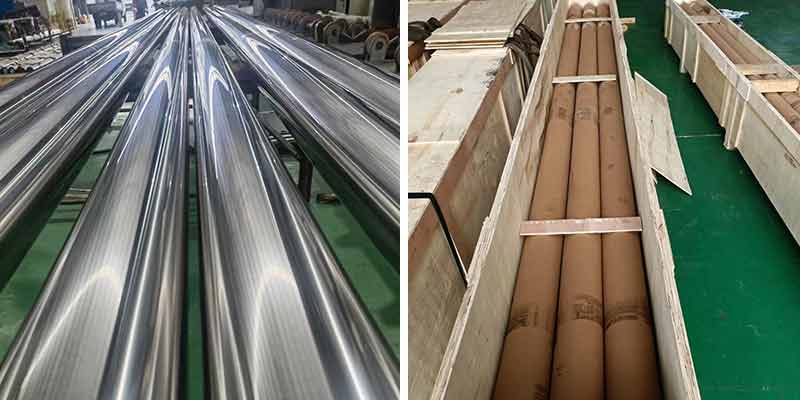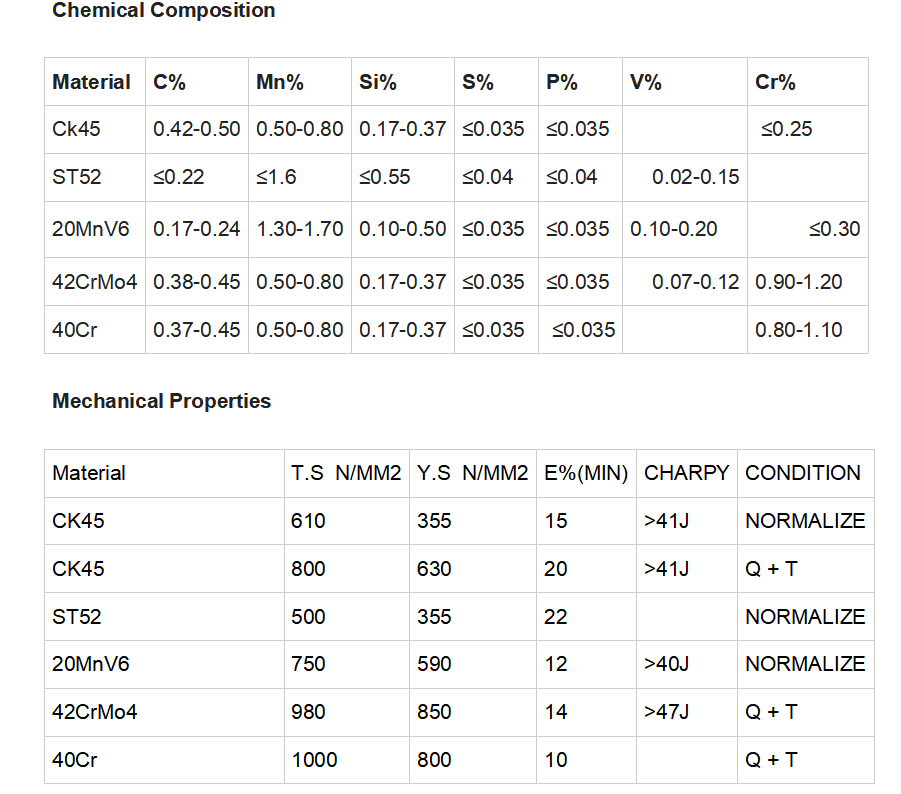 What is the advantages of our chrome plated rod?
Carbon steel balances durability, hardness, and wear resistance using formability, weldability, and durability;
Chrome plating provides corrosion resistance along with an Extremely reflective look
High precision tolerances, which ensures when used to make hydraulic piston rod, it can fit the cylinder precisely.
Good Hardness: the surface hardness attaining HV850 minimal and upward, which not only help improve wear resistance but also help extend the life span of these chrome plated rods, thereby helping the consumer save the cost.
Here below is the application list of the chrome rods:
Hydraulic cylinders (chrome plated piston rods)
Pneumatic cylinders / air cylinders (hydraulic cylinder piston rods) 
Guide rods for plastic manufacturing machine and hydraulic machinery
Rollers for machines, such as packing machine rollers, printing machine rollers
Shaft for machinery, such as Textile machinery center axle, Transport machinery center axle, etc.
Ejector rods for injection molding machines
Vibration absorbers and pistons for some industrial machinery.
WE ALSO PRODUCE:
Hard Chrome Plated Rod
Hard Chrome Plated Bar
Hollow Hard Chrome Plated Tube
Hollow Hard Chrome Plated Rod
Hard Chrome Plated Piston Rod
Hard Chrome Shaft
Hard Chrome Plated Shaft
We are able to offer best hard chrome rods and chrome bars for our customers. If you are interested in our hard chrome piston rod, chrome rod, chrome plated bars,welcome to contact us online or email to cally@datong-hydraulic.com.
Tolerance Form
Package
Process
Why Choose Us