EN8 round steel bar has very widely usages in many industry since it has very high strength. It's a kind of unalloyed medium carbon Steel (BS 970 080m40) has high strength levels compared to normal bright mild steel, due to the rmo-mechanical rolling. EN8 steel is appropriate for all round manufacturing applications, which require advanced strength such as manufacturing hydraulic honed tubes, studs, bolts, linking rods, cylinder piston rods ,screws, rollers etc.It is mostly used in automobile parts and machine building industries.
EN8 round steel bar can be surface hardened by induction hardening process, producing components with enhanced wear resistance.It is available from stock in bar and can be cut to our requirements it is also fairly strength forward to weld compared to many high alloy steel and has good machinability plus the fact that being a cold drawn grade it has better dimensional accuracy than black steel and so will tend to need less machining.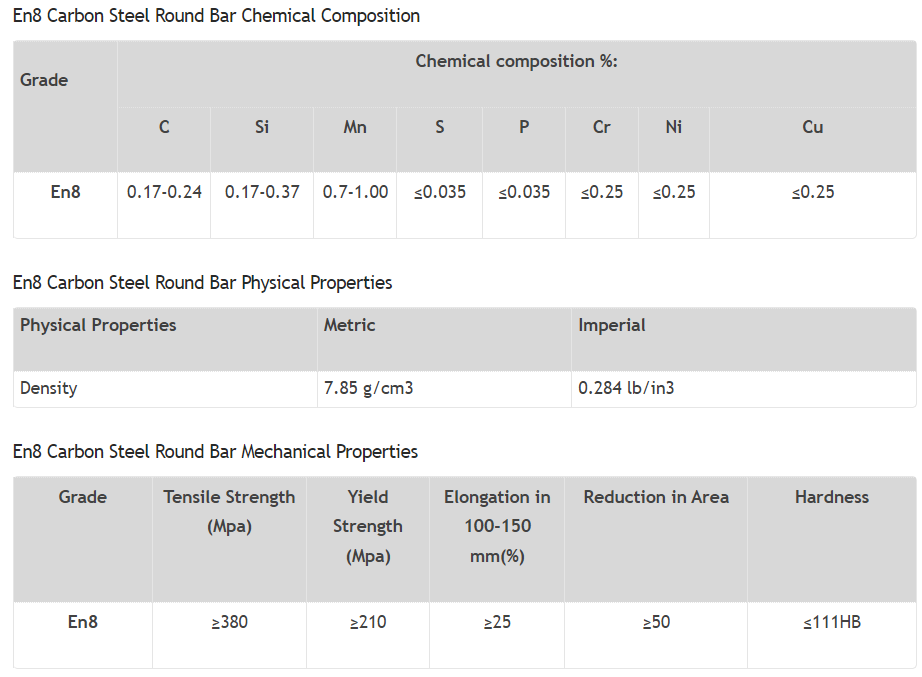 Datong Group as a professional steel rod and bar manufacturer, we have rich experience in production and exporting EN8 round steel bars. At the same time, the various types and materials of chrome rods/bars we have in stocks are standard chrome plated and induction hardened chromed rods . Other types of rods such as nickel chrome rod and 42CrMo4 4140 chrome rods are also available on request.